Check out Articles, Events, and Ministry happenings this month. 

Weekly Prayer Meeting
Wednesday Evenings ­ 7:00 PM
In the church lounge
Everyone is encouraged to attend. No experience necessary.
April 2016
Women's Retreat Weekend
Ocean City, NJ


April 1-3
 April 9th
 April 19th
Pioneer Clubs Camp Weekend
  April 30th
 

9:30 am

Women's Breakfast
                    (auditorium)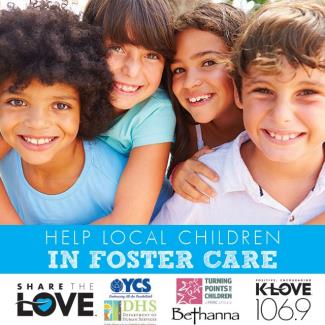 Help Local Children in Foster Care
Luggage Drive
Here in the Philadelphia area, over 4,000 children will be placed in foster care due to a variety of different reasons and circumstances.  On average, these children move to three or four different placements, each time bundling up their belongings in nothing more than a garbage bag, as they move from home to home.  This can leave a lasting stigma that they are not valued and can damage their already-shaken sense of self-worth.
You can help change this reality for youth currently in care by donating NEW or GENTLY USED suitcases or duffle bags during our luggage drive!  Your donations will be distributed to local agencies in Philadelphia and Southern NJ region including Philadelphia's Community Umbrella Agencies and Youth Consultation Services of New Jersey.
 Thank you for "Sharing The Love" with Children!
Donations may be dropped off in the narthex of the church now through
Sunday, April 3rd
.  See Anna Siti with questions.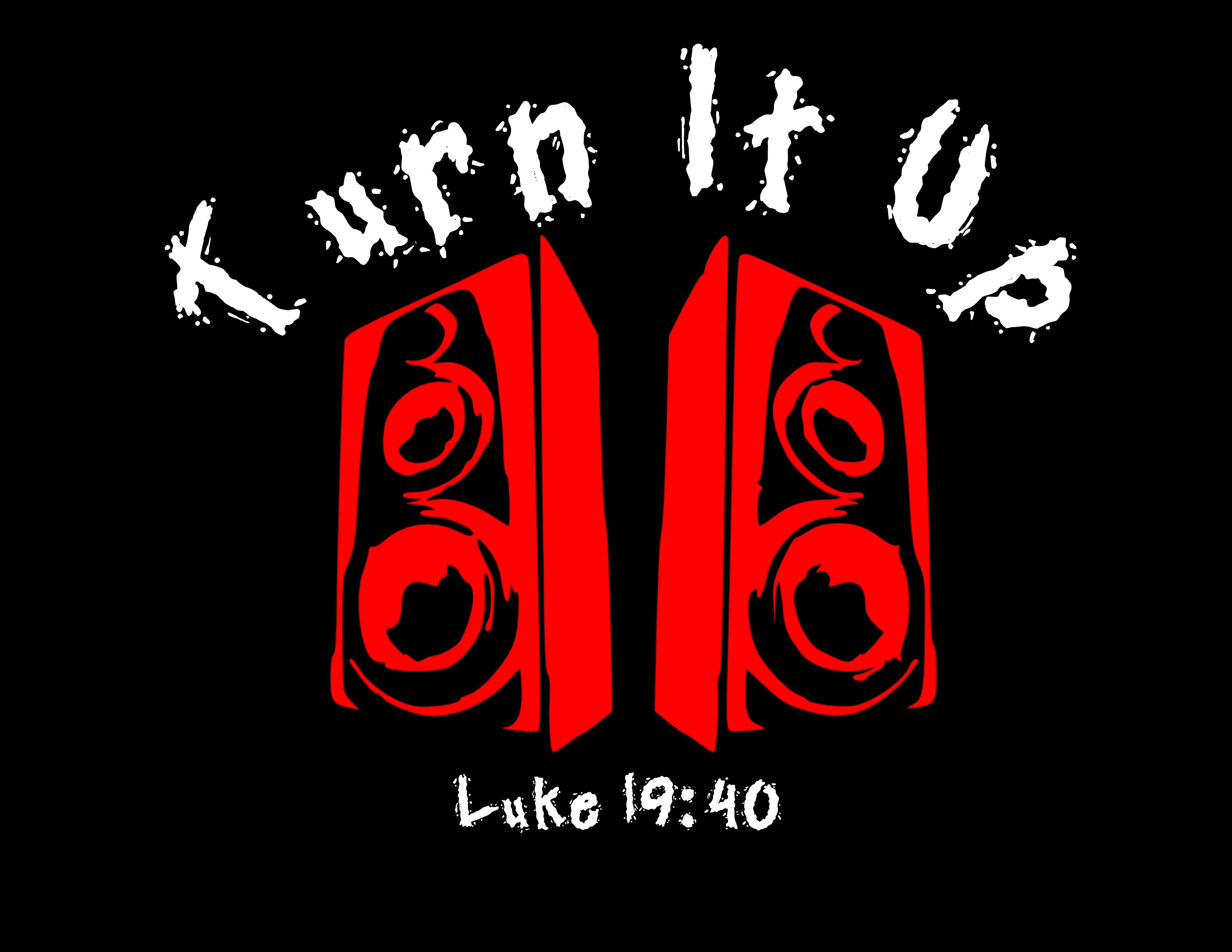 A high energy praise and worship night for all ages!
Please join us for a rocking night of music on:
940 Baltimore Pike, Springfield, PA 19064
This is a free event for the whole community to enjoy,
with light refreshments afterwards.
Inspiration Station Vacation Bible School
July 18-­22, 2016
9:00 am-­12:00 noon
For all kids age 5 ­ grade 6
Join us on a quest to Medieval times where we will be inspired to be better servants of God. We are excited that Child Evangelism Fellowship (CEF) will be returning this year teaching Bible lessons on the life of the Apostle Paul. The CEF teachers will hold our attention with many creative teaching methods and will clearly share the Gospel every day. This is a week of high-octane fun that you won't want to miss!
To register contact The Blue Church office:

"Helping teens follow Christ"
All youth in grades 7-­12 are encouraged to join us on
Tuesdays, 6:30 to 8:30 PM.
April 5
 Skit in a bag and "Revolution" study (anger continued)
April 12
 Family Feud and "Revolution" study (anger continued, if needed)
April 19
 Ultimate Frisbee and "Revolution" study (chapter on Doubt)
April 22-24
 Camp Weekend!  Cost is $60/person. Please see Eric and Becky for more information and a permission slip.
April 26
 NO Youth Group – recover from camp and get your homework done!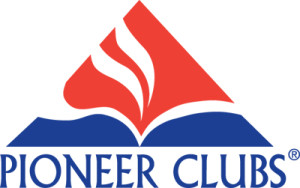 Tuesday Nights
6:30 ­ 8:00 PM
 A Club Experience for kids Age 4 – Grade 6
 ✧
April 5
 Regular Club Night
✧
April 12
 Regular Club Night
✧
April 19
 Closing Ceremony
✧ April 22-24 Camp Weekend!
Upcoming reminders: Camp Sankanac will be held April 22nd through 24th for first graders and
older. Scooters are welcome to join us for the day on Saturday. Look for permission slips and
information to be mailed home soon!
Moms and dads, grandparents and friends are invited to attend our Pioneer Clubs closing ceremony on
Tuesday, April 12th at 6:30 PM
. Please join us for light refreshments as we wrap up another year!
Many thanks to all who have volunteered throughout the year in making this program a success!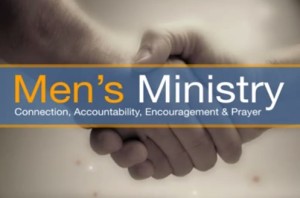 April 16th — Iron Sharpens Iron Conference.
Experience the joy and challenge of this one-day conference held in Allentown, PA. All men ages 13 and up are welcome to attend. Plan to meet at
the church as we ride out together for a full day of brotherly fellowship, meaningful seminars, and inspiring speakers. Choose from a variety of sessions to match your interests.
To sign up check out our website at:
https://www.bluechurch.org/men/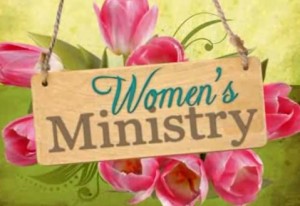 Girls Afternoon Out!
Join us as we see the Rose Valley Chorus & Orchestra's "The Music Man" at the Strath Haven Middle School on Saturday, April 16 –
2:00 PM
matinee.  If we have 10 or more people, the tickets are $12 per person. Enjoy our own, Diane Runkel, as she kicks up her heels in this wonderful production!
Please see Linda Hiorth or Mary Jane Kachelries for tickets.
WOMEN'S BIBLE STUDY
A 6­week small group discipleship study on Not a Fan. (http://www.notafan.com/study/)
Jesus is NOT looking for fans…
He's looking for followers.
Followers who understand that…
There is no forgiveness without repentance.
There is no salvation without surrender.
There is no believing without following.

There is no life without death.
Fridays starting April 8th (7pm). Led by Sue Uner.
Look for sign ups on www.bluechurch.org or on the church Tab!
Women's Fellowship Breakfast
"Showers of Blessings!"
Saturday, April 30 @

9:30 am


Blue Church Auditorium
Women's Fellowship Spring Retreat
April 1­3, 2016
Ocean City NJ
FINDING BALANCE IN THE CIRCUS OF LIFE:
THRIVING AMID THE TENSION
Single, Married, Young or Old….We all are looking to finding a balance in our lives! This Bible
study presented by Carol Cool is very applicable to each one of us no matter where we
are…balancing one or two things…or surrounded by many important­to­us people or things that need
You are invited to come and find your rest and relaxation for a weekend away! Using God's Word,
we will learn to make intentional choices that focus our life, allowing us to find joy and rest amidst the
Check out the speaker at www.carolcool.com
WEEKEND RETREAT:
Quad $185 per person
Triple $195 per person
Double $215 per person
Single $310 per person
(Includes 2 night's accommodations and 4 meals)
We will help you find a roommate if necessary!! The retreat is open to all women! Feel free to invite a
friend, family member or co­worker! It's a great getaway!
SATURDAY RETREAT:
8:30 AM – 9 PM +
with Breakfast & Dinner ­ $75 per person
"There's no app for that."
 We have become a nation of consumers, and our choices in grocery stores, restaurants, entertainment venues, web providers, shipping companies, and retailers have grown exponentially.  We are used to having it our way, and if one provider doesn't suit us, then we meander down the road, or more likely, move further down the search list of "hits," and try again until we are happy.
 Along the way, we have been aided and abetted in this ever-more-personally-tailored-just-for-me existence by various computer programs and apps on our tablets and smart phones. Half a century ago, we were bound by time and space in such a way that we shopped, ate, and in essence lived life in and around a community, town, city, or neighborhood. But with the Internet, we can buy most anything we want at any time we want with-out the inconveniences of travel or interacting face-to-face using real words and sentences.
 And let's face it, it's far less messy. Why shop locally when you can order online and have it in the same day,
at the latest? Why visit when you can write a letter?  Why write a letter when you can E-mail. Why E-mail when you can Facebook? Why Facebook when you can Tweet? After all, what could we possibly need to communicate which needed more than 140 characters?  #Isolation  #Superficiality #Indifference all trending now.
 No, I am not anti-technology.  I'm typing this on a wireless keyboard, viewing it on a high def screen, sending it via WiFi and posting it on a web site (and our own church's app!). I'm swimming in the same pool as you are.
 But can we just once each day remember that all of this technology connects us not only with things, but people made in God's image?  Can we pause to ask ourselves whether or not our technology is drawing us together or further isolating us on islands of our own preferences?  Do we dare ask if the efficiency is worth the cost?
 May I make a suggestion?  Every day, choose at least one human, face-to-face transaction. Look at least one person in the eye, take time to discover why that fear, joy, or hurry is on his/her face, and respond with a prayer or a smile or a nod, or hug or all the above?  We may rediscover intimacy after all.  There is no app for that.
– RRK
Christian Education at The Blue
"If I could relive my life, I would devote my entire ministry
to reaching children for God!" – Dwight L. Moody
An Army of Eight
Eight women armed with buckets, rags and bleach cleaned and disinfected every Lego, every toy, every chair and every piece of equipment down in the nursery and Little Lambs' room following the Saturday morning breakfast on February 27th. Doing kingdom work alongside your dear sisters in the LORD can be such fun! Thanks to all who helped on that "behind the scenes" endeavor.
 "Build to Last" Conference
Several of the Blue Church folk went to the Child Evangelism Fellowship (CEF) day long conference on February 20th and here are their comments.
"Excellent conference. A lot of practical ideas were shared that you could start using right away. Speakers were very informative. They touched on many different topics: lesson preparation, discipline in the classroom and the importance of hands-on activity with kids. We went home with a binder full of ideas and materials to start using right away. " (Lisa Ladonne)
"I enjoyed the conference very much. The keynote speaker was very knowledgeable about the Bible doctrine to teach the children and the psychological/educational facets of the ministry. The conference was well-organized, thought provoking and informative. I greatly enjoyed learning about the aspects of Good News Clubs/5-Day Clubs and how they use review games and prizes, etc. It was excellent." (Lisa Gargano)
"The CEF conference is an experience that every Bible teacher should have. Each session is designed to develop a challenging lesson for the child and includes learning how to present the gospel and live the Christian life. The many ideas for teaching are invaluable: how to lead a child to Christ, creative methods of teaching, memorizing scripture, fun activities for review games. What an enriching day." (Gladys Hart)
Another CEF conference is being scheduled for the fall and it would
be great if many more Blue Church teachers/helpers could attend.
Please let me know if there are other opportunities in the area for teacher training and I would be happy to promote them also.
– gwc