Looking for resources for a Bible study?
How about an uplifting novel or a good Friday night movie? Searching for something to keep the kids or grandkids learning while they are entertained?
Find what you need in The Blue Church Library.
You can search the Library's catalog from home, then stop by to sign out your book or DVD.
Search our library catalog today!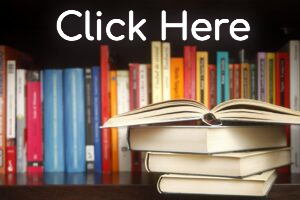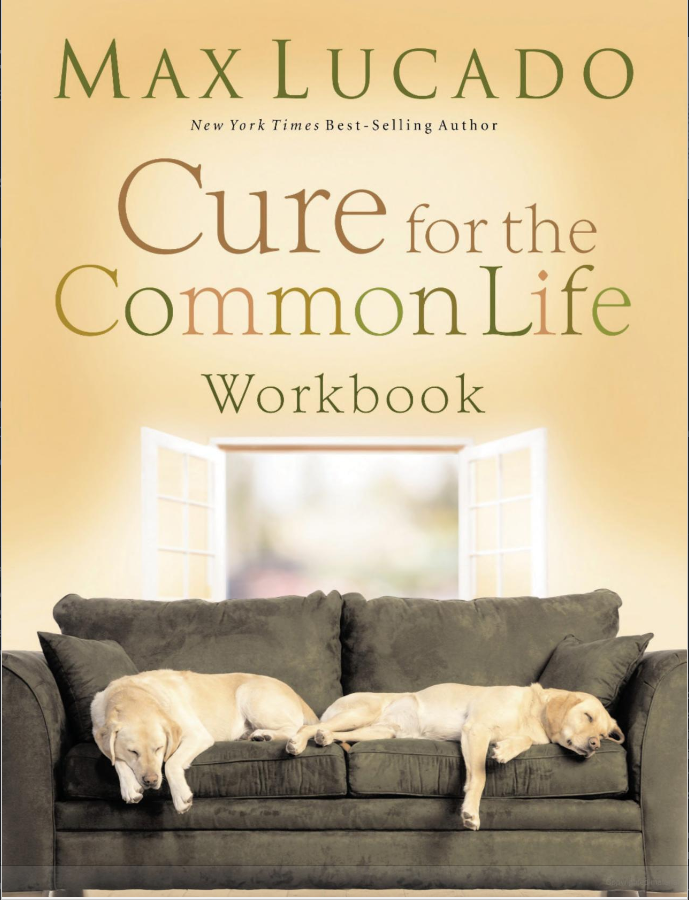 Ever swung a baseball bat or paddled a Ping-Pong ball? If so, you know the oh-so-nice feel of the sweet spot. Life in the sweet spot rolls like the downhill side of a downwind bike ride. But you don't have to swing a bat or a club to know this. What engineers give sports equipment, God gave you. A zone, a region, a life precinct in which you were made to dwell. He tailored the curves of your life to fit an empty space in his jigsaw puzzle. And life makes sweet sense when you find your spot.
But if you're like 70 percent of working adults, you haven't found it. You don't find meaning in your work, or you don't believe your talents are used. What can you do? You're suffering from the common life, and you desperately need a cure.
Bestselling author Max Lucado has found it. In Cure for the Common Life, he offers practical tools for exploring and identifying your own uniqueness, motivation to put your strengths to work, and the perfect prescription for finding and living in your sweet spot for the rest of your life.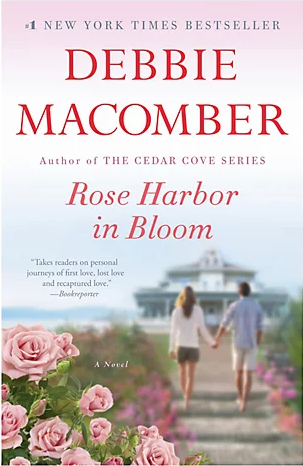 Hailed as "the reigning queen of women's fiction" (The Sacramento Bee), Debbie Macomber is renowned for her novels of love, friendship, and the promise of fresh starts. Now Macomber returns to the charming Rose Harbor Inn, where each guest finds a second chance and every room comes with an inspiring new view.
Since moving to Cedar Cove, Jo Marie Rose has truly started to feel at home, and her neighbors have become her closest friends. Now it's springtime, and Jo Marie is eager to finish the most recent addition to her inn. In memory of her late husband, Paul, she has designed a beautiful rose garden for the property and enlisted handyman Mark Taylor to help realize it. She and Mark don't always see eye-to-eye—and at times he seems far removed—yet deep down, Jo Marie finds great comfort in his company. And while she still seeks a sense of closure, she welcomes her latest guests, who are on their own healing journeys.
Annie Newton arrives in town to orchestrate her grandparents' fiftieth wedding anniversary celebration. While Annie is excited for the festivities, she's struggling to move on from her broken engagement, and her grandparents themselves seem to be having trouble getting along. Worse, Annie is forced to see Oliver Sutton, with whom she grew up and who has always mercilessly teased her. But the best parties end with a surprise, and Annie is in for the biggest one of all.
High-powered businesswoman Mary Smith, another Rose Harbor Inn guest, has achieved incredible success in her field, yet serious illness has led her to face her sole, lingering regret. Almost nineteen years ago, she ended her relationship with her true love, George Hudson, and now she's returned to Cedar Cove to make amends.
Compassion and joy await Jo Marie, Annie, and Mary as they make peace with their pasts and look boldly toward their futures. Rose Harbor in Bloom is Debbie Macomber at her heartwarming best.
Need more information or have questions? Contact Dolores Reid 610-543-8423 or dcreid1237@comcast.net